The Valencia Weekender 2022 Winner and Best Shots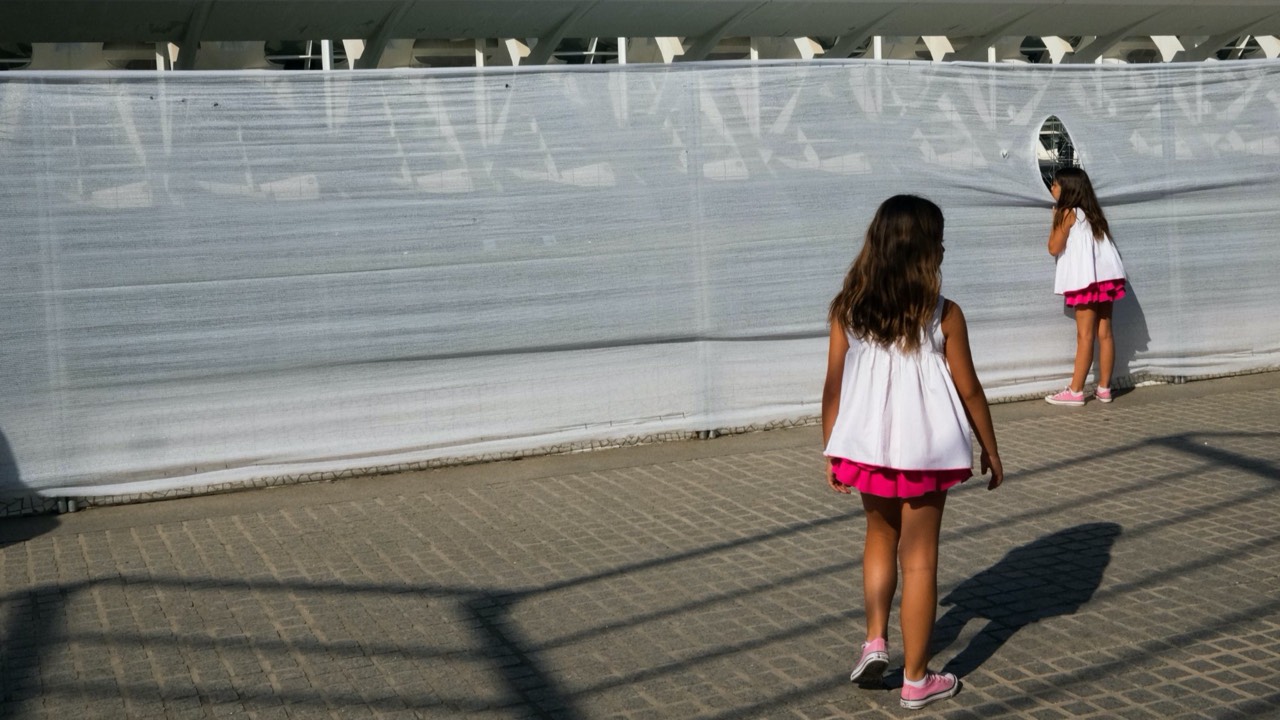 The second Weekender of the year took us head to cool city of Valencia in Spain. This place has everything from Medieval, to futuristic, to hip to beach. Basically everything. It was roasting hot when we were there so pretty adverse conditions for us to do street photography in. Everyone did a great job though.
Take a look at the photos taken by the participants on the Weekender, which took place on 4-6 June 2022. Then please head on over to Instagram and check out the individual photographers' other work, and show them some love.
Well done to everyone for their super photos!
And congratulations to Kat Saradinova for winning "Best of Valencia".
---

I asked Kat what she loves about street photography, what inspires and drives her, and how it makes her feel. This is what she's said:
"To me, street photography is so much more than "street photography". It's a state of mind, a kind of meditation when I don't think about anything else, but the photo opportunities around me; it's a way of seeing things we usually don't pay attention to and seeing and appreciating the beauty in the ordinary, and it is also some of the best and funniest people I've ever met and befriended. My inspiration is other photographers, but never in a competitive way, I'm forever surprised and in awe of how people see and interpret the world. I've learned to aim low, one half-decent photo, anything more is a bonus, but it is as much about the process as it is about the result for me."
— Kat Saradinova
---
---
---
---
---
---
---
Thanks so much to Team Valencia for joining me, and for supporting Department of Street Photography! 10 trees have been planted in Uganda to make the Weekender carbon neutral via One Tree Planted.
Uganda has a rapidly growing population, which is putting a great deal of stress on the country's forests by increasing demand for firewood, pushing agricultural expansion, and expanding land settlement. As a result, Uganda now has one of the highest rates of deforestation in the world. In Northern Uganda, much of the forest has been cleared for charcoal production, degrading wildlife habitat and presenting a hardship for local farmers.
And if you'd like to see some of my work shot on various Weekenders and other adventures then head to my portfolio to take a peek — Polly
---
MORE WEEKENDERS COMING UP:
---
The Street Photography Weekend Adventures are awesome. But don't take my word for it — check out the rave reviews 🎉 (more on the DoSP Facebook page)
🧀 If you enjoyed this blog please consider adding a lil something to my cheese fund (if you can) 🧀
THANK YOU SO MUCH! —Polly
🧀 CHEESE FUND DONATION 🧀