The Rome Weekender 2022 Winner and Best Shots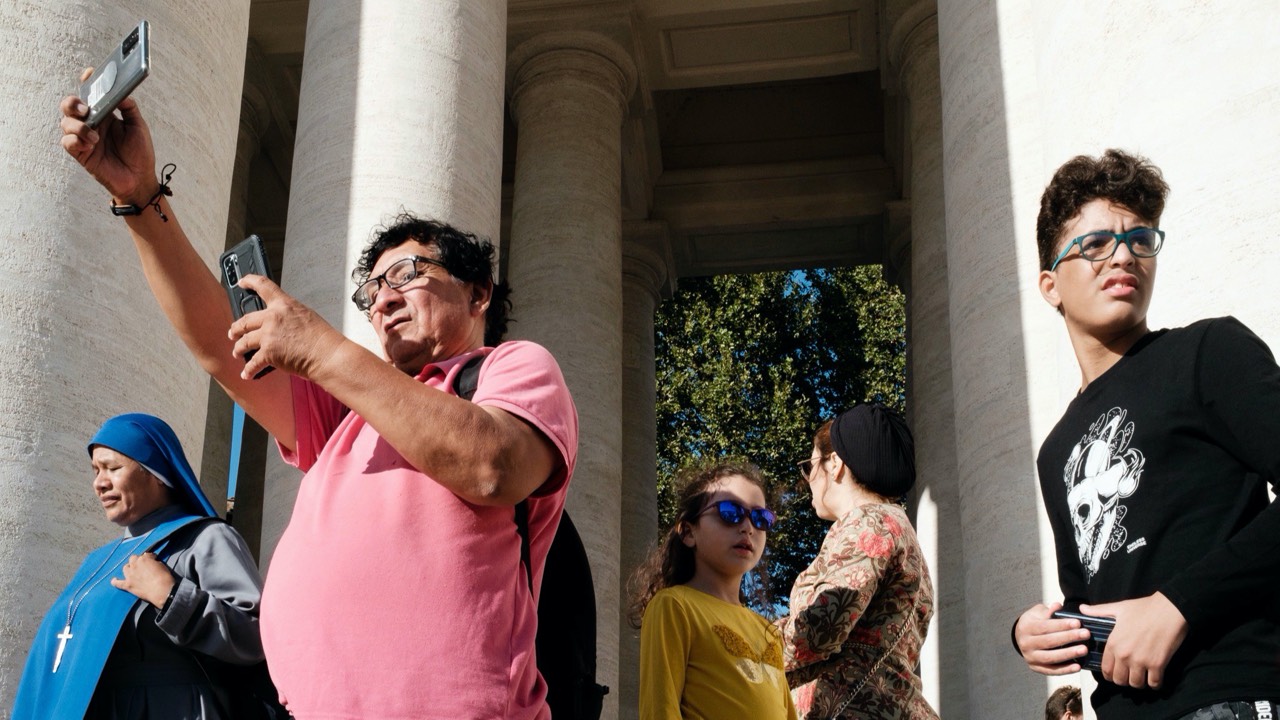 The fourth Weekender of the year took us to one of my favourite places for street photography — Rome and the Vatican City in Italy. When the sun is out Rome is unbeatable for great light and the city has backdrops for days in the shape of all the famous monuments. It's simply wonderful.
Take a look at the photos taken by the participants on the Weekender, which took place on 17-19 September 2022. Then please head on over to Instagram and check out the individual photographers' other work, and show them some love.
Well done to everyone for their super photos!
And congratulations to Ben Cremin for winning "Best of Rome".
---

I asked Ben what he loves about street photography, what inspires and drives him, and how it makes him feel. This is what he said:
"I love the fact that street photography is a very pure form of photography, it's just you and the camera. There is no faffing about with filters, tripods, macro lenses, remotes, telescopes (!), flashes... or waking up early for a golden hour sunrise, instead, you just stick a camera in your pocket, open your door and then walk. Any camera will do as well. I find that reality provides far more interesting situations than my imagination, so I enjoy observing these moments and capturing them.
I'm inspired by the rich history of the genre and enjoy spending time looking at other people's work just as much as mine. I'm interested in learning about the history and what people are doing now.
I've recently come to appreciate the mental health benefits of Street Photography. It's often the excuse needed to head out of the house for a few hours it feels like meditation and provides an escape from the day job."
— Ben Cremin
---
---
---
---
---
---
Thanks so much to Team Rome for joining me, and for supporting Department of Street Photography! 10 trees have been planted in Uganda to make the Weekender carbon neutral via One Tree Planted.
Uganda has a rapidly growing population, which is putting a great deal of stress on the country's forests by increasing demand for firewood, pushing agricultural expansion, and expanding land settlement. As a result, Uganda now has one of the highest rates of deforestation in the world. In Northern Uganda, much of the forest has been cleared for charcoal production, degrading wildlife habitat and presenting a hardship for local farmers.
And if you'd like to see some of my work shot on various Weekenders and other adventures then head to my portfolio to take a peek — Polly
---
MORE WEEKENDERS COMING UP:
---
The Street Photography Weekend Adventures are awesome. But don't take my word for it — check out the rave reviews 🎉 (more on the DoSP Facebook page)
🧀 If you enjoyed this blog please consider adding a lil something to my cheese fund (if you can) 🧀
THANK YOU SO MUCH! —Polly
🧀 CHEESE FUND DONATION 🧀