The Krakow Weekender 2022 Winner and Best Shots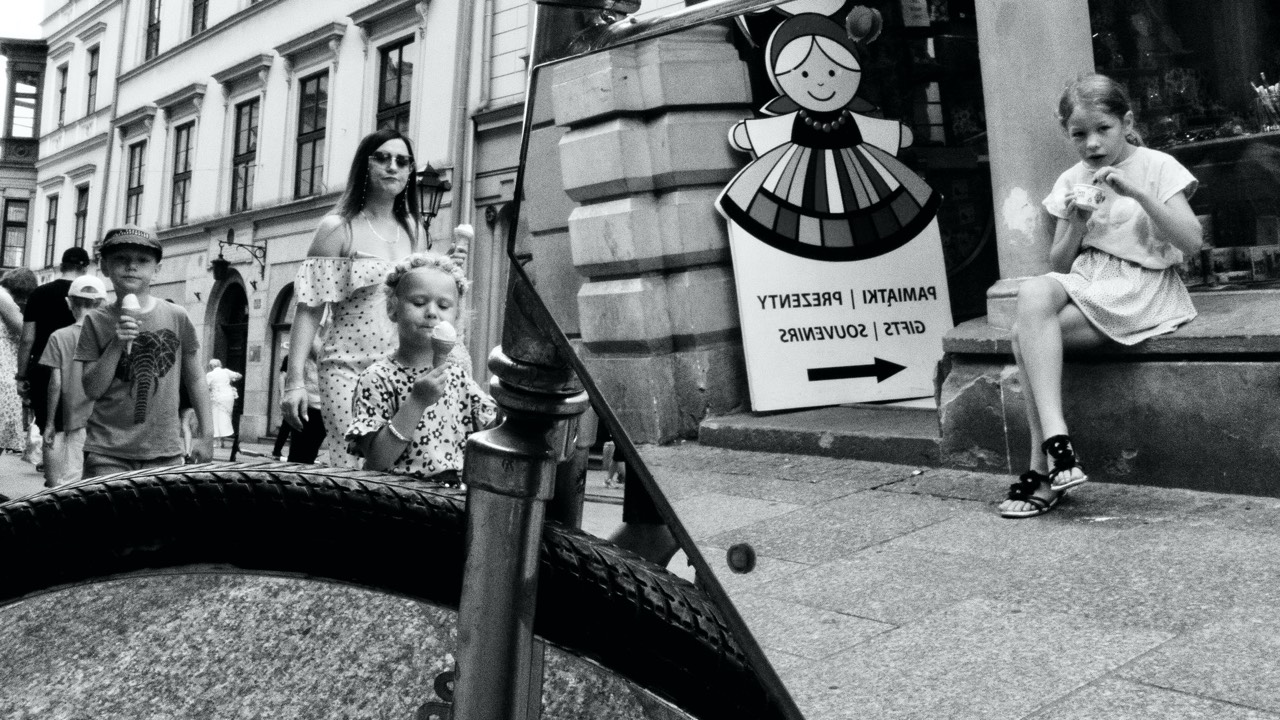 The third Weekender of the year saw us head to my Motherland of Poland and the beautiful compact city of Krakow. After a few unfortunate mishaps by people who had booked the group ended up as a Micro-Team of two. But what an awesome twosome they were. We had a lot of fun exploring the city together.
Take a look at the photos taken by the participants that came out of the Weekender, which took place on 27-29 August 2022. Then please head on over to Instagram and check out the individual photographers' other work, and show them some love.
Well done to both of the Team for their super photos!
And congratulations to Molly Kate for winning "Best of Krakow".
---

I asked Molly what she loves about street photography, what inspires and drives her, and how it makes her feel. This is what she's said:
"I love that it's incredibly challenging, complex (layered), infinite, unrepeatable, gets me outside/active and requires minimal gear (sometimes just a smartphone even). It's people as they are candidly which is most interesting to me. The challenge of how hard it is and the variety of possibilities drives me to keep on looking and practicing. The beauty of it inspires me, the beauty of light, of people, of backdrops & locations, of color, moments, scenes. I like observing the world and I'm inspired by what's out there, people and what they do, where they live/work/eat/play, what they wear, etc. It makes me feel alive really! It's joyful to observe a beautiful moment, meaningful to try to make art from it, and fulfilling to use learned skills to successfully create something of quality and beauty (albeit a very rare occurrence but this makes it even more satisfying when it happens). There is also a very passionate community of street photographers and it's so great to connect with others that share the same love of it."
— Molly Kate
---
---
Thanks so much to Team Krakow for joining me, and for supporting Department of Street Photography! 10 trees have been planted in Uganda to make the Weekender carbon neutral via One Tree Planted.
Uganda has a rapidly growing population, which is putting a great deal of stress on the country's forests by increasing demand for firewood, pushing agricultural expansion, and expanding land settlement. As a result, Uganda now has one of the highest rates of deforestation in the world. In Northern Uganda, much of the forest has been cleared for charcoal production, degrading wildlife habitat and presenting a hardship for local farmers.
And if you'd like to see some of my work shot on various Weekenders and other adventures then head to my portfolio to take a peek — Polly
---
COMING UP:
---
The Street Photography Weekend Adventures are awesome. But don't take my word for it — check out the rave reviews 🎉 (more on the DoSP Facebook page)
🧀 If you enjoyed this blog please consider adding a lil something to my cheese fund (if you can) 🧀
THANK YOU SO MUCH! —Polly
🧀 CHEESE FUND DONATION 🧀